Stanisława Świst – Zawada
LEGAL COUNSEL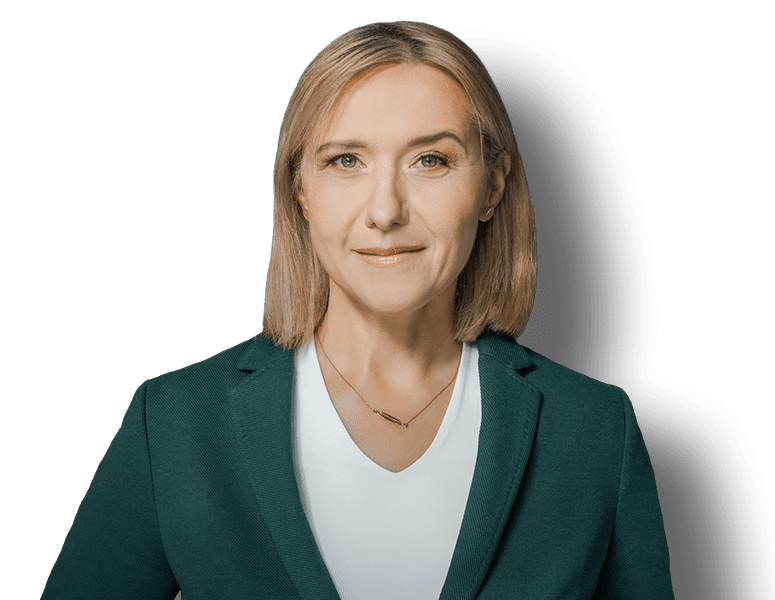 Read more
A legal counsel with many years of experience in providing comprehensive legal services to insurance companies. For over 15 years, she has worked in a role of a Chief Legal and Compliance Officer.
As part of her current professional practice, she has participated in many innovative and multi-faceted projects, such as creating a life insurance company, sale of an insurance company's portfolio, sale of an organised portion of a foreign insurance company. She has developed and implemented compliance systems in insurance companies (both property and life).
She is entered on the list of the most influential corporate lawyers in Central and Eastern Europe (GC Powerlist Legal 500 2017). Since April 2020, she has been cooperating with the Women in Law Foundation as a mentor in a programme for young female lawyers.
She is a graduate of the Faculty of Law at the Catholic University of Lublin, and she completed post-graduate studies at the Polish – French Insurance Institute (ENAss-PIU), specialising in insurance law.
Fluent speaker of English.
She supports entrepreneurs of the insurance industry in the area of commercial company law, insurance law (including regulations related to insurance mediation), compliance, personal data protection, and consumer relations. She represents Clients in proceedings before supervisory authorities.
Contact with me
My specialisations