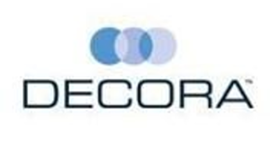 Advised Mzuri (Decora holding co.) on the acquisition of MaxGardiner
28 February 2022
Goodbody acted as financial adviser on the acquisition.
Company:
Mzuri Holdings Limited
Sector:
Consumer & Retail
Activity:
Window blind industry
Decora is a family owned and directed company creating innovative window covering solutions for the window blind trade.  They manufacture and distribute a wide range of blind types and components and provide wholesale and made to measure solutions.
All transactions