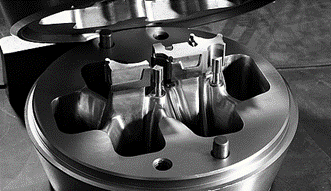 Ambienta acquired a majority stake in Phoenix International from Chequers Capital
25 February 2022
Fineurop Soditic acted as exclusive financial advisor to Ambienta SGR S.p.A., in the acquisition of a majority stake in Phoenix International S.p.A., from the company's management and the France-based private equity firm Chequers Capital.
Company:
Phoenix International
Activity:
aluminum extrusion dies
Founded near Brescia in 1972, Phoenix is a European leader in the design, manufacturing and sale of aluminum extrusion dies for the construction, transportation and industrial markets.
With 8 production facilities in Europe, the U.S.A. and Middle East and over 700 employees, Phoenix posted 2018 sales of Euro 90 million.
This acquisition allows Ambienta, Europe's largest sustainability-focused investment firm, to enter the aluminum business.
It will support Phoenix to consolidate its international leadership and to pursue an international growth strategy.
Post-acquisition, Chequers Capital will retain a minority stake in the Company.
All transactions