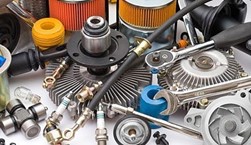 Apax Partners acquired Rhiag-Inter Auto Parts from Alpha
25 January 2022
Fineurop Soditic acted as financial adviser to the global private equity firm Apax Partners in the acquisition of Rhiag-Inter Auto Parts Italia S.p.A. from the European private equity firm Alpha.
Company:
Rhiag-Inter Auto Parts
Country:
Italy - France - UK
Activity:
Automotive components
Rhiag is the leading distributor of branded automotive spare parts in the independent Italian aftermarket and one of the largest players across Eastern Europe where it operates through a network of subsidiaries. Rhiag buys and distributes a wide range of products (including mechanical parts and electrical parts) to local wholesalers and garages. Rhiag also offers value added services and specialised training modules to its clients and garages in order to increase their loyalty. In 2012, Rhiag reported sales of approximately €700 million, 49% of which generated in Italy, while Switzerland and Eastern Europe (Czech Republic, Slovakia, Hungary, Romania, Ukraine and Poland) represented the remaining 51%. The agreement will further enable Rhiag to consolidate its position as one of the largest players in the independent automotive aftermarket across Italy, Switzerland and Eastern Europe.
All transactions