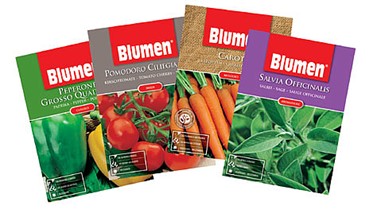 Arca and IMI Fondi Chiusi sold Blumen to IGI SGR
20 January 2022
Fineurop Soditic acted as exclusive financial adviser to private equity funds Arca Impresa Gestioni and Imi Fondi Chiusi SGR in the sale of Blumen S.p.A. to IGI SGR S.p.A. and other investors in a secondary buy out transaction valued at around €35 million (EV). IMI Fondi Chiusi and the company's Management reinvested in the company.
Activity:
Seeds and garden products
Blumen, founded in Piacenza in 1980, is among the European leading players in the development, marketing and distribution of vegetable, flower and lawn seeds and garden products to retailers. The company's products are mainly addressed to hobby gardeners and to semi-professional customers. Blumen employs around 70 people, and it is expected to generate 2012 sales of €30 million with an EBITDA of around €5 million.
All transactions