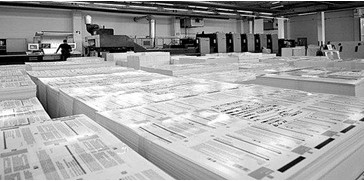 Arcadia SGR completed the acquisition of a 60% stake in Grafiche Favillini
25 February 2022
Fineurop Soditic acted as exclusive financial advisor to Arcadia SGR in the acquisition, alongside co-investors, of a 60% stake in Grafiche Favillini from the founding family.
Company:
Grafiche Favillini
The Favillini brothers will hold the remaining 40% stake, maintaining their operational involvement in the Company.
Established in Livorno in 1886, Grafiche Favillini is a leading manufacturer of packaging for the pharmaceutical and nutraceutical industries.
In 2019, Grafiche Favillini posted turnover of Euro 13.4 million and an EBITDA margin of over 25%.
The partnership between Arcadia and Favillini is based on a common vision focused on the grow the Company on the Italian market. Thanks to both internal growth and a buy-and-build strategy, Grafiche Favillini, aims to create a leading pole active in the pharmaceutical and nutraceutical packaging.
The deal represents the third investment of the private equity firm Arcadia, via its Arcadia Small Cap II fund.
All transactions