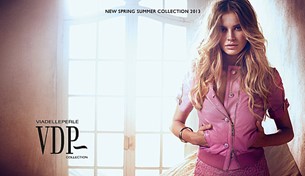 Argos Soditic acquired a controlling stake in Via delle Perle
20 January 2022
Fineurop Soditic advised private equity fund Argos Soditic in the acquisition of a controlling stake in Via delle Perle.
Sector:
Consumer & Retail
Activity:
Womens fashion distribution
Founded in 1984 in Carpi (near Modena), the company is a leading women's fashion retailer which distributes 4 total look product lines: Vdp Collection, Vdp Gym Couture, Vdp Club and Vdp beach. In 2011, Via delle Perle posted sales of €36 million and employs around 30 people. Argos Soditic will run this transaction in the name of continuity; the founding family still owns a minority stake in Via delle Perle. This acquisition represents Argos Soditic's first investment in the fashion retail business.
All transactions