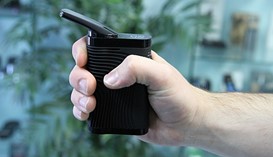 Australian Vaporizers (AU) acquired by Namaste Technologies Inc (CA)
2 February 2022
Divest Merge Acquire advised the owners of Australian Vaporizers in their successful sale to Namaste Technologies Inc. Australian Vaporizers received an approach from Namaste Technologies to acquire their business. Aus Vape's owner turned to Divest Merge Acquire to advise and assist with the process. A cracker team of lawyers and specialist tax accountants was assembled to prepare for and ensure a smooth and tax effective outcome, including converting the transaction from an asset sale to a share sale. Both parties were happy with the outcome.
Company:
Australian Vaporizers
Country:
Canad - Australia
Activity:
Vaporizers & aromatherapy products
About Australian Vaporizers
Australian Vaporizers is the online expert for aromatherapy products, specialising in vaporizers. With over 8 years' experience in online retail, Australian Vaporizers are one of the largest suppliers of vaporizers in Australia.
www.australianvaporizers.com.au
About Namaste Technologies Inc
Namaste Technologies Inc. is a global leader in vaporizer product distribution and manufacturing Namaste owns and operates over 30 online retail sites in 20+ countries and is on pace to become the largest e-commerce distributor of vaporizers and accessories globally. The company is also active in the business of product development and manufacturing.
All transactions