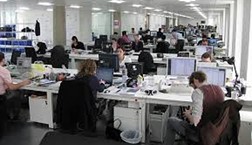 Beex sold to Netapsys
25 January 2022
Inspirit Partners acted as adviser to the shareholders of Beex for the disposal to Netapsys.
Activity:
Consulting & digital transformation
Netapsys Conseil provides computer support and consultancy services. It also develops software. The company was incorporated in 2004 and is based in Paris, France. As of October 15, 2015, Netapsys Conseil operates as a subsidiary of Sodifrance SA.
All transactions