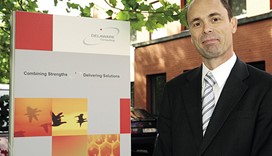 B&M and Delaware Consulting sign strategic merger
20 January 2022
Blacktrace advised on meger between B&M and Delaware Consulting to combine B&M's innovative techniques and methodologies and Delaware's implementation skills.
Sector:
Financial services
Activity:
Performance management
B&M is the European pioneer in Performance Management which includes Strategy Management, Management Accounting & Control, Costing & Profitability Management and Strategic Risk Management. B&M helps forward-thinking organizations across different industries in becoming successful Strategy-Focused Organizations. With clear insights into the cost & profitability of products, services and customers, B&M provides its clients with the detailed information they need to take the right decisions and strategic actions. Delaware Consulting provides state-of-the-art solutions that are based on the proven platforms of SAP, Microsoft and OpenText. Delaware believes in a "gLocal" approach, based on the winning combination of local entrepreneurship and a global vision and collaboration. With entities in Belgium, China, France, Luxembourg, the Netherlands, Singapore and the United States of America, Delaware Consulting has a global presence offering continuity and flexibility to its customers. "B&M will continue to develop thought leadership in the domain of performance management as this has proven to be a crucial competitive advantage. Implementation of BI/performance management often fails because it's not embedded as a management process. The combination of B&M's innovative techniques and methodologies and Delaware's implementation skills guarantees breakthrough results", says Thierry Bruyneel, Managing Partner B&M.
"This partnership strengthens our strategy execution capability, even better aligning business and IT. Delaware Consulting indeed takes advantage of B&M's thought-leadership and proven methodologies, reinforcing our ability to deliver strategy driven business solutions that lead to tangible performance improvements for our customers", says Jan Delaere, Managing Partner Delaware Consulting.
All transactions