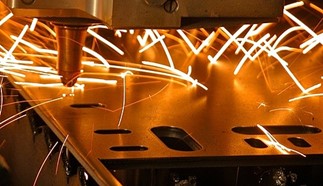 Bylaser Australia acquired by Hawkesbridge Private Equity
18 January 2022
Divest Merge Acquire advised the owners of Bylaser Australia in their successful sale to Hawkesbridge Private Equity. Bylaser Australia was a fast-growing laser-cutting business with operations in Brisbane and Melbourne running 24/7. It's owner had developed industry-leading integrated software and wanted to focus on rolling it out globally to CNC cutting machine OEM's, bringing Bylaser onto the market. Hawkesbridge was one of 39 interested parties. A tax-efficient transaction structure was mapped by a mid-tier accounting firm. A professional negotiation and due diligence process ensued, which proceeded smoothly to completion.
Company:
Bylaser Australia
Activity:
Laser - cutting
About Bylaser Australia
Bylaser Australia provides complete laser cutting services nationwide for the majority of manufacturing industries. Bylaser has facilities in Brisbane and Melbourne. Bylaser commenced operations in Zillmere, Brisbane in 2004 as laser cutting specialists. Its factories are equipped with the best available technology, Bystronic lasers from Switzerland. These are modular laser cutting systems for handling sheet metal, tubes and profiles and the business employs highly qualified personnel and train them to the highest level.
About Hawkesbridge Private Equity
Hawkesbridge Private Equity manages over $200 million in private equity funds for institutional investors. Hawkesbridge invests in management buyout and expansion capital opportunities. Hawkesbridge Private Equity is a leading provider of private equity funds to Australian companies. Hawkesbridge targets management buyout and expansion capital opportunities, investing A$5 million to A$20 million in companies and management with a demonstrable track record.
All transactions