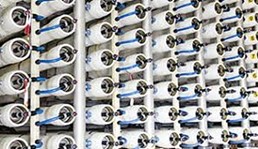 Capital increase of €5 million, with private investors and SEB Alliance
25 January 2022
Inspirit Partners advised Memtech on fundraising.
Transaction:
Capital raising
Activity:
Industrial membranes & water treatment
Advanced Mem-Tech, a portfolio company of Trendlines Agtech, owned by The Trendlines Group, develops innovative filtration membranes, characterized by a high flow, which separate solids from water during the treatment and purification of waste water and clean water environmental contamination. Advanced Mem-Tech's membranes are able to filter bacteria, microbes and parasites from water at a higher rate than current solutions.
All transactions