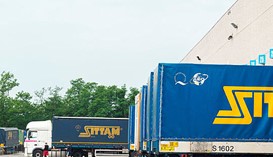 Ceva Logistics sold Spedizioni internazionali Trasporti Terrestri Aerei e Marittimi (SITTAM) to La Petrolifera Italo Rumena, a subsidiary of Gruppo PIR
26 January 2022
Fineurop Soditic acted as exclusive financial adviser to Ceva Logistics, one of the world's leading non-asset based supply chain management companies, in the sale of Spedizioni internazionali Trasporti Terrestri Aerei e Marittimi (SITTAM) to La Petrolifera Italo Rumena, a subsidiary of Gruppo PIR. The transaction has been supported by Sittam's management.
Sector:
Business services
Country:
Italy - Netherlands
Activity:
International transport groupage services
Based in Cornaredo (Milan), Sittam is active in international groupage, recognised as a market leader in Italy, due to the quality, flexibility and reliability of its groupage services (consolidating small shipments into larger loads) in international land transport. The company has 9 branches in Italy and covers Europe through regular services and a network of agents in many countries, among others Germany, Austria, France, Spain, Turkey and Eastern Europe. Sittam was part of TNT which was sold to Apollo Global Management in 2006 and was later renamed CEVA Logistics. The company continued to operate under its own brand, under the umbrella of CEVA's market-leading logistics business in Italy, collaborating on mutual business opportunities.
Owned by the Ottolenghi family, La Petrolifera Italo Rumena operates as bonded warehouse, in Porto Corsini, Ravenna, storage and handling activities of chemicals, petrochemicals, oil and liquids products. This acquisition allows PIR to enter the logistics land transport business.
All transactions