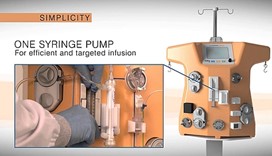 Charme Capital Partners acquired 100% stake in Bellco from Argos Soditic, MP Venture and the management
20 January 2022
Fineurop Soditic acted as exclusive financial adviser to Charme II, private equity fund managed by Montezemolo & Partners SGR S.p.A., in the acquisition of a 100% stake in Bellco S.r.l. from Argos Soditic (58%), MPVenture SGR (32%) and the management (10%) for around €100 million. The transaction has been carried out through a secondary buy out transaction in which Bellco
management reinvested in the company.
Activity:
Haemodialysis medical equipment
Established in 1972 near Bologna, the company is among the top worldwide leaders in the haemodialysis medical equipment business. It is a European leading manufacturer and distributors of dialyzers, fluids, machines and hematic lines for the treatment of renal pathologies. Bellco generated 2011 sales of approximately €110 million and an EBITDA of around €17 million. Bellco has 4 direct subsidiaries abroad (Canada, France, Spain and Belgique) and around 54% of its turnover is generated by export. The new investor will sustain Bellco in its international growth as well as market consolidation through new highly-technological and innovative products, fully complying with product and market strategies that have featured the last three years of success.
All transactions