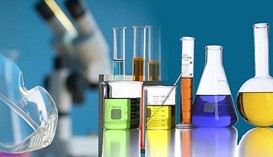 Chequers Capital acquired Giovanni Bozzetto Group from Synergo SGR
2 February 2022
Fineurop Soditic assisted Chequers Capital in the acquisition of a controlling stake in Giovanni Bozzetto Group, alongside its management team headed by Roberto Curreri, from Synergo SGR.
Company:
Giovanni Bozzetto Group
Sector:
Chemicals & Pharma
Activity:
Specialty chemicals
Headquartered near Bergamo, Giovanni Bozzetto Group is a specialty chemicals company that started its activity in 1919 as a textile chemicals company, producing and distributing chemical agents used throughout textile production processes in order to enhance their efficiency. Starting from the 1980s, the Group expanded into other markets such as building materials, detergents and agriculture chemicals, both organically and through acquisitions.
Bozzetto has a strong international presence serving customers in 80 countries with sales generated in 2016 for €118 million. Bozzetto operates 5 production plants located in Italy, Spain, Poland, Turkey and Indonesia, as well as a partnership in China.
Chequers Capital will support Bozzetto in the implementation of its strategic plan and in pursuing external growth.
All transactions