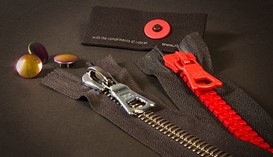 Chequers Capital and Management took over Riri from Gilde Buy Out Partners
22 February 2022
Fineurop Soditic acted as financial advisor to Chequers Capital in the acquisition of Riri from Gilde Buy Out Partners, in a management buyout transaction.
Country:
Switzerland/Italy
Activity:
zip and buttons manufacturing
Headquartered in Mendrisio (Switzerland) and established in 1923, Riri is a leading manufacturer of zippers and buttons for the high-end luxury fashion and accessories industries.
The Company, with its main brands: Riri (metal and plastic molded zippers), Meras (nylon and non-polished metal zippers) and Cobrax (buttons), combines Swiss made quality with Italian design and stands for highest quality, continuous innovation, customization and solid, long-lasting customer relationships.
All transactions