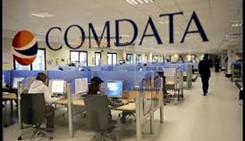 Comdata acquired the Turkish company Callus Bilgi ve Iletişim Hizmetleri A. Ş. from Koç System
21 January 2022
Fineurop Soditic acted as M&A and debt adviser to Comdata, a leading Italian player in customer operations BPO (Business Process Outsourcing), for the acquisition of a 100% stake in the Turkish company Callus Bilgi ve Iletişim Hizmetleri A. Ş.
Sector:
Business services
Activity:
Business process outsourcing
Headquartered in Istanbul, Callus provides contact center, help desk, back office and credit management services. Callus employs over 1,000 people in the two operational sites of Istanbul and Samsun, with a revenue generation for 2012 in the region of €20 million.
All transactions