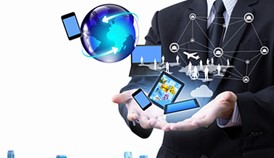 Diona closes funding round of €4 million
25 January 2022
Goodbody acted as private equity fundraiser.
Transaction:
Capital raising
Activity:
Health and human services
Diona provides innovative mobility solutions and consulting services for Health and Human Services agencies around the world. Diona's family of mobility enterprise software, Diona Mobility, turns mobile phones and tablets into tools to achieve better outcomes by helping agencies serve people more effectively while improving how their employees work and collaborate. The company's services organization helps partners and customers design and deliver successful Health and Human Services projects at the city, local, state and national level through their extensive product knowledge and domain expertise.
All transactions