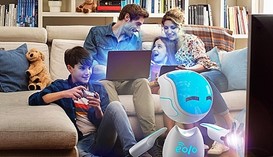 EOLO signed a senior financing agreement of over Euro 155 million
25 February 2022
Fineurop Soditic acted as exclusive financial advisor to EOLO, leading operator in Italy in the ultra-broadband Fixed Wireless Access for business and residential segments, in obtaining a financing of a total amount of over Euro 155 million.
Transaction:
Capital raising
Activity:
Ultra-broadband Fixed Wireless Access
A pool of banks consisting of UniCredit, Natixis, MPS Capital Services, Banco BPM, Credit Agricole Italia and Intesa Sanpaolo, has provided the senior secured facilities.
Thanks to the combination of long-distance fiber links and short-range microwave radio links, EOLO is the first domestic provider operating in the most remote rural areas, mainly in north and central Italy. The transaction aims to further accelerate EOLO's growth, in the small municipalities of the Southern part of Italy, extending the coverage of the EOLO FWA 100 Mega service, and in the areas suffering the most from the speed divide.
Currently, EOLO has over 430,000 customers with an active subscription (+30% compared to the previous year) among families and businesses, residing in 6.051 municipalities, serving over a million citizens with its connectivity service.
The deal is part of the growth and consolidation strategy started at the end of 2017 with the entry of the Searchlight Capital Partners fund, which can already count on the implementation of a three-year investment plan.
All transactions