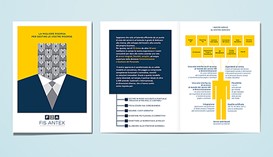 F2A FIS-Antex in the refinancing of its existing indebtedness and in the raising of new sources
22 February 2022
Fineurop Soditic acted as exclusive financial advisor to F2A FIS-Antex, company controlled by Ardian investment firm, in the refinancing of its existing indebtedness and in the raising of new sources.
Transaction:
Capital raising
Sector:
Business services
Activity:
Integrated human resources and finance and administration
Founded in Milan in 2006, F2A FIS-Antex is a leading independent provider of integrated human resources and finance and administration services.
The Company has approximately 700 employees in its 9 offices located throughout Italy. It has over 1,800 active clients and posted 2017 sales of Euro 57 million.
The refinancing involved Banco BPM, Crédit Agricole Cariparma, Unicredit and Banca IFIS.
Part of the new sources will be dedicated to business growth, including acquisitions.
All transactions