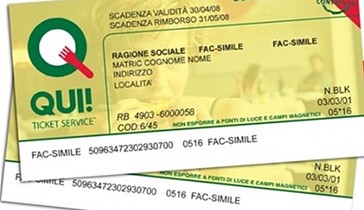 Fleetcor Technologies acquires minority stake in QUI! Group
15 February 2022
Fineurop Soditic originated the transaction in which the US-based Fleetcor Technologies, Inc. acquired a minority stake in QUI! Group and acted as exclusive adviser to the sellers.
Sector:
Business services
Country:
United States - Italy
Activity:
Food cards & meal vouchers
Fleetcor, listed on the NYSE, is a leading global provider of fuel cards and workforce payment products to businesses. Fleetcor serves commercial accounts in over 53 countries (North America, Latin America, Europe, and Australia/New Zealand) and has more than 800 partners and a high volume customer base.
Founded in 1992 and with headquarters in Genoa, QUI! Group provides food cards and meal vouchers to both private and public employers. It is an Italian market leader with thousands of clients and a network of 100,000 grocery and restaurant establishments. The company employs over 1,300 people and its 2016 sales exceeded €600 million. QUI! Group started its international expansion in 2015, entering the Brasilian market. The partnership with Fleetcor will enable QUI! Group to strengthen its position in the Italian SME market, to widen its products portfolio and to accelerate its international growth.
All transactions