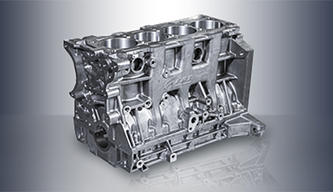 Fondo Italiano d'Investimento acquired a majority stake in Marval from Mandarin Capital Partners
22 February 2022
Fineurop Soditic acted as exclusive financial advisor to the Innovazione e Sviluppo Fund, managed by Fondo Italiano d'Investimento SGR in the acquisition of a majority stake in Marval.
The Vendors are the private equity firm Mandarin Capital Partners and the founding family, which will maintain a significant minority stake in the Company.
Activity:
top quality components for vehicles
Founded by the Marchiando family in the 1950s, Marval is a leading player in the precision machining of top quality components for medium, heavy-duty and light vehicles.
The 85% of the components made by Marval are used in heavy duty powertrain (such as cylinder heads, cilynder blocks, gear boxes), while the remaining part of the production includes carbon-ceramic brake discs and suspension parts for chassis and other components of automotive engine.
Marval posted a turnover of over Euro 75 million and employs 477 people. It operates  four production plants, based in Turin, China (through the subsidiary Xi Mai) and UK (bought in 2018).
The Marval acquisition marks the first investment by Fondo Italiano d'Investimento through its vehicle Innovazione e Sviluppo.
The new investor will support a new phase of growth for Marval mainly through a build up strategy aiming to consolidate its international position in the machining powertrain and complementary business and to compete globally.
All transactions