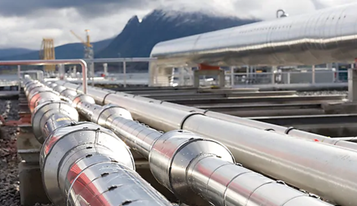 Fortino Capital Partners invests in asset integrity management software company Cenosco
28 February 2022
Cenosco develops integrity management software for risk management and optimized maintenance at asset heavy industry plants in the oil & gas, chemicals, energy, and utilities space. Cenosco's Integrity Management Software (IMS) is a mission critical predictive maintenance software platform that supports users in making smart decisions about what and when to inspect, increasing the overall safety and efficiency of operations and value of assets.
Country:
Belgium - Netherlands
Activity:
Asset integrity management software
The software assesses asset-specific risk levels through equipment's current and historical data, based upon which it optimizes a plant's entire preventive maintenance plan. IMS breaks down in modules focusing on different application areas and equipment types. It has over 5.000 users at about 100 plants in 30 countries globally at customers like Shell, Borealis and Sapref.
Over the last two decades, Cenosco continuously developed and improved the platform in close collaboration with Shell. The company has a team of 75 software specialists and is headquartered in the Netherlands with local presence in Croatia. Next to development, Cenosco supports customers in implementation, data migration, data management, training and hosting of the software.
Fortino Capital Partners is a European enterprise software investor, managing a €240 million growth private equity fund and two venture capital funds for earlier stage software opportunities. The firm has offices in Antwerp and Amsterdam. Fortino Capital's investment portfolio includes MobileXpense, Efficy CRM, Odin Groep, Tenzinger, Maxxton and Teamleader, among others.
After 20 years of organic growth, the Cenosco founders decided to attract an external partner in order to support the company in its next growth phase, helping it unlock the full potential of its solution and becoming the worldwide standard in asset integrity management software. In close collaboration with its current partners, Cenosco will continue to invest in product development. Further professionalization of the organization will be a priority too. In 2021 a significant number of hires on general management, domain expertise and throughout the rest of the organization is planned.
Mischa Simonis, co-founder and managing director at Cenosco: "We are excited with Fortino Capital as a new shareholder in Cenosco. Fortino will bring important B2B software expertise and a solid network that will enable Cenosco to grow further and stronger. With our 20+ years of experience and our strong partnerships in the oil and gas industry, we are well positioned to benefit from the opportunities this market will bring, with aging plants and a new focus on digitalization."
Wouter van de Bunt, partner at Fortino Capital: "We are truly impressed by Cenosco's achievements over the past 20 years. The company built a top-notch product with potential to become the market standard for asset integrity management. Moreover, Cenosco perfectly fits within the investment criteria of our Growth Equity Fund: mission-critical software, strong and profitable growth, global presence, and massive opportunities for future growth. We are delighted to support Cenosco, together with the founders, in its next, accelerated growth phase."
All transactions