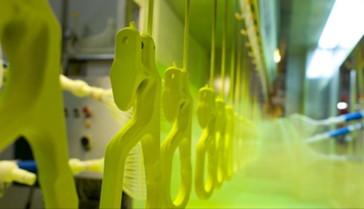 Gilde Buy Out Partners acquires majority stake in Elcee Group
22 February 2022
TransEquity Network has sold her entire stake in Elcee Group to Gilde Buy Out Partners and 9 managers of Elcee Group. Elcee Group's CEO, Tjeu van Roij, sells a significant proportion of his 50% stake and retains a minority stake. In the new shareholder structure, Gilde has a majority stake while the other ten managers, including Tjeu van Roij, have a minority interest.
Activity:
Industrial components
Founded in 1923, Elcee is a leading supplier of engineered industrial components across four product groups: Castings & Forgings, Plain Bearings, Fasteners and Lifting products. The company is globally present with c. 300 employees and is headquartered in Dordrecht (NL), has 10 sales offices and warehousing locations across Europe and 3 sourcing and assembly locations in Asia. The group services c. 3.200 customers in the Benelux, Germany, Switzerland, and the Nordics. Elcee actively pursues a buy-and-build strategy to further grow its European footprint, aiming to further improve the development, engineering, assembly and supply of offered products to its customers both locally and world-wide.
Gilde Buy Out Partners is a leading European private equity investor in mid-market transactions with operations in the DACH region and the Benelux. Gilde manages funds in excess of EUR 3 billion and has offices in Zurich, Frankfurt, Utrecht and Brussels. With EUR 1.1 billion, the current investment fund Gilde Buy-Out Fund V is among the largest dedicated mid-market buy-out investment funds in Europe. Gilde controls majority shareholdings in, amongst others, companies like Veco Precision, Esdec, Albelli, Oystershell Laboratories, T-groep, Royal Reesink, Riri, Royal Ten Cate and Enkco.
TransEquity Network is a hands-on investor in smaller medium sized companies with significant growth potential. TransEquity realizes above average value growth through hands-on support on strategic, financial and operational level. TransEquity was founded in 2002 and is located in 's-Hertogenbosch.
All transactions