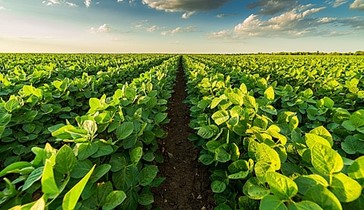 Glencore Agriculture acquired a minority stake in Ricolog Transbordo e Multimodal S/A
21 February 2022
Complementary in the agribusiness chain, both Glencore and Ricolog will benefit from the operational and logistical synergies.
Activity:
Agribusiness logistics chain
Glencore, based in Switzerland and publicly traded on the London Stock Exchange (LSE: GLEN), is one of the largest commodity multinationals in the world, with a market value of £ 53 billion and employing more than 146,000 people.
Glencore Agriculture, a division focused on agribusiness and a global leader in the production and marketing of agricultural commodities, has Glencore and Canadian funds Canada Pension Plan Investment Board (CPPIB) and British Colombia Investment Management Corporation (bcIMC) as shareholders.
Ricolog, headquartered in Rolândia-PR and positioned on the rail network of Rumo/ALL,  specializes in the Brazilian agribusiness logistics chain, providing railroad transshipment services. The company has the capacity to handle the volume of 2.0 million tons of grain and sugar transshipment and with an extension of the railway line that allows the movement and maneuver of 240 wagons.
The acquisition of shareholding in Ricolog allows Glencore Agriculture to strengthen its business model and complement the offer of services in the agribusiness chain.
All transactions