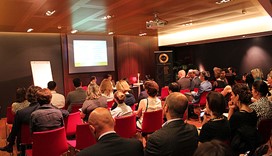 Globe Events Management (GEM), controlled by Orlando Italy Management S.A., acquired PLS Educational
18 January 2022
Fineurop Soditic acted as financial adviser to Globe Events Management (GEM), a portfolio company of private equity fund Orlando Italy Management S.A., in the acquisition of PLS Educational.
Sector:
Public & Education
Activity:
Event management
PLS Educational is an event management company focused on medical and scientific conferences, founded in Florence by the Cammi family. The company registered 2010 sales of approximately €10 million, with an EBITDA margin of 13%.
GEM, is the Italian leader in event management business. Established in 2009 through the merge of Fonema Group, Grandi Eventi and Centro Congressi Internazionale, and the investment of Orlando Italy, GEM has offices in Rome, Milan and Turin. Post-acquisition GEM will gain PLS historical headquarter in Florence and an additional office in Milan. GEM will employ over 140 people and will generate annual revenues of €80 million.
All transactions