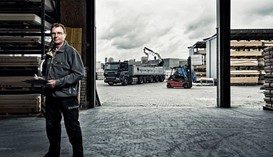 Hurks Group divests Bouwcenter activities to management
15 February 2022
The divestment of Bouwcenter Van Hoppe in Eersel and Bouwcenter Centen in Wanroij fits in the Hurks family's strategy to focus more on its core activities; construction and real estate development.
Company:
Hurks Bouwcenters
Sector:
Business services
Activity:
Building materials wholesale
Bouwcenter is a building materials wholesaler with a wide product range in building and finishing materials, kitchens, sanitary, ironware and professional tools. Bouwcenter Van Hoppe and Bouwcenter Centen have strong regional positions and focus on the professional customer segment, whereas larger wholesale chains primarily focus on the (DIY) consumer segment. Bouwcenter is known for its skilled employees advising the professional market on application of building materials and problem solving. The Bouwcenter branches are FSC and PEF certified and have a growing assortment of sustainable building products.
Bouwcenter is member of Veris Bouwmaterialengroep, an organisation that takes care of procurement, storage and invoicing. Other formulas operating under the Veris umbrella are Stiho and Bouwpunt. Veris is owned by 29 shareholders, all family firms focusing on trade of wood and other building products. Veris counts over 130 branches in the Netherlands and Belgium and has revenues amounting to €850 million.
The market for construction materials is developing rapidly with 24/7 distribution, efficient inventory management and app development for the construction industry being just a few examples. These are the trends that both Bouwcenters already focus on for years. Ahout: "We continuously assess our products and services and we keep renewing ourselves. That is how we have gained trust from the market over the years. Our customers can rely on the passion of the whole Bouwcenter team and they can in the future as well. I am proud to be able to continue this for years to come".
All transactions