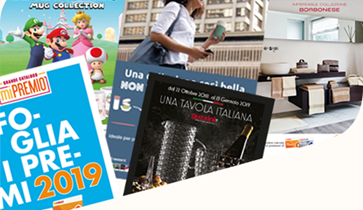 Jakala acquired Volponi from private investors
25 February 2022
Fineurop Soditic acted as exclusive financial advisor to the Shareholders of Volponi S.p.A. in the sale of the Company to Jakala.
The industrial project sees the Volponi family entering into the capital structure of the Jakala Group.
Sector:
Business services
Activity:
Promotional campaigns
Founded by Mr. Lucio Volponi in 1984, Volponi creates, develops and manages promotional campaigns focusing on awards procurement and logistics, mainly in the large distribution of food.
Headquartered near Macerata, Volponi employs around 70 people and has a turnover of approximately Euro 30 million.
Jakala, is the first Italian MarTech company and among the top 5 players in Europe, offering its clients strategic, analytics, digital and technological support.
The acquisition allows Jakala to consolidate its leadership position in Italy in the engagement, loyalty and CRM business, focusing on the large-scale food distribution sector where Volponi is already successfully operating.
The Jakala Group's 2019 turnover is expected to exceed Euro 250 million.
All transactions