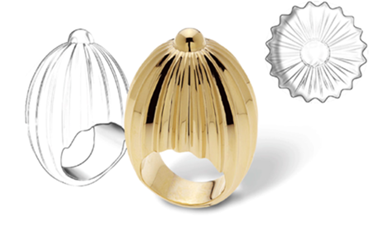 LBO France-backed Bluclad acquired Progold to create an integrated platform serving the luxury market
2 March 2022
Fineurop Soditic acted as financial advisor to the Shareholders of Bluclad S.p.A. in the acquisition of 100% of the share capital of Progold S.p.A.
Sector:
Chemicals & Pharma
Activity:
Alloys for jewellery sector
Progold is a Vicenza-based company active in the alloys, master alloys and additive manufacturing sectors for the high-end jewellery sector.
Based in Florence, Bluclad is an electroplating company active in the fashion and luxury market.
The integration between the companies will bring commercial and operational synergies via the sharing of the two companies' institutional knowledge gained over the years.
The deal is intended to lead to the creation of a unique global operator in its reference market capable of supplying the most innovative products in the sector and to create an integrated platform serving leading brands in the luxury and jewellery sectors.
The deal was supported by Gioconda, the Italian branch of LBO France, the majority shareholder of Bluclad through its Small Cap Opportunity fund.
The transaction was also supported by BPER Banca Corporate & Investment Banking, BancoBPM, MPS Capital Services and Credit Agricole Italia.
All transactions