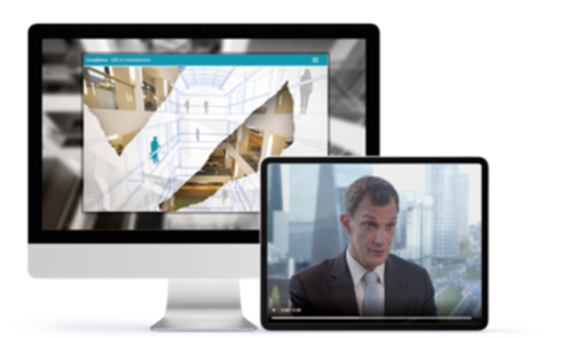 LMS software and bespoke eLearning specialist Splintt acquired by investment company MeeMaken
2 March 2022
Splintt is an important addition to the MeeMaken group's portfolio, which already includes the companies Infosequre, eWorks, Boon Learning, L3online and MeeMaken Academy. The combined group will be a leading provider of digital learning solutions, with clients in manufacturing, construction, finance, healthcare & wellness, and the public sector. The combined product range will be a one-stop shop for online learning solutions.
Splintt, founded in 2010, develops tailor-made digital learning solutions, such as eLearning modules, online training courses, interactive videos, animations and films. In addition, Splintt has developed Philpaper, a high-end LMS platform for distribution and management of eLearnings. Philpaper is specifically focused on the end-user and unique in facilitating learning and development of external workforces. The company serves more than 100 organizations in various market verticals, including manufacturing, construction, finance, healthcare and the public sector. Customers include: ASML, Bouwmaat, BMN, ABP, DAS Rechtsbijstand, Isala Hospital, Medipoint, the National Police and various Ministries.
MeeMaken is an active participation company with a worldwide network and a strong presence in (online) learning and service companies for the energy and offshore sectors. Next to digital learning and development solutions, the MeeMaken investment portfolio includes heavy lifting, engineering work, recruitment, pipe handling, and manufacturing companies.
Natasja Sesink, operational partner of MeeMaken: "We are extremely excited to have Splintt on board as a partner in building a leading company in online learning solutions. Splintt's products, services, culture and vision are a great match with our group. Together with a management team from the combined companies, we will continue to provide customers with added value by expanding and developing the product range, both organically and through acquisitions."
"The products and services offered by the newly-formed group of learning companies are complementary. The combination of our companies enables us to become a leading provider in digital learning solutions, with great potential to grow in Northwestern Europe. I am very much looking forward to realizing this together." says Natasja Jager, CEO and founder of Splintt.
Niels van Drimmelen, CTO of Splintt: "Digital learning solutions need excellent technical support with tooling aimed at the future of online learning. In addition to this development, the need for strong security has increased. There is a lot of synergy to be achieved in both areas, which will allow us to serve and support our customers even better."
All transactions