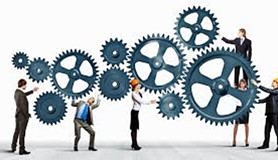 Management buy-out EPSA Group backed by PE fund Initiative & Finance
15 February 2022
Inspirit Partners advised the management of EPSA Group, a leading procurement management and BPO service provider, on a leveraged buy-out backed by French PE fund Initiative & Finance. EPSA Group generated revenues of over €100 million in 2017.
Transaction:
Capital raising
Sector:
Business services
Activity:
Procurement manahement
In the beginning of the 2000s, companies became interested in indirect procurement. After optimising direct procurement, financial managements and buyers turned to indirect procurement and quickly saw that there was a high potential for optimisation.
EPSA Groupe, a consulting company, provides purchasing management and indirect procurement analysis services for clients in public and private sectors. It offers purchase training, purchasing outsourcing, project management support, and purchasing team project services. The company was founded in 2001 and is based in Paris, France.
All transactions