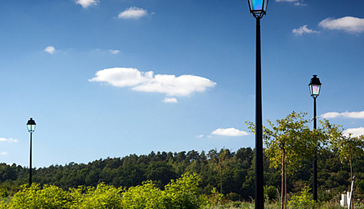 Metalcon Group acquires German and Belgian activities of PetitJean
21 February 2022
Metalogalva sets its development strategy towards international expansion. With this purpose Metalogalva has acquired PetitJean Gmbh (Germany) and PetitJean Belgique S.A (Belgium). These two companies, with more than 40 years of experience in the public lighting business will boost the commercial activity of Metalogalva's wide range of products.
PetitJean, founded in 1949 and based near Troyes, France, manufactures and markets one of the world's widest ranges of poles, columns and masts through an industrial site spanning over 30 hectares of land.
Metalogalva owns strategic and procedural know-how, which combined with its products' international recognition, assures a bright future for these companies. Metalogalva believes this to be another step in the way of expanding its international activities, which will keep being done and is essential to the company's growth.
All transactions