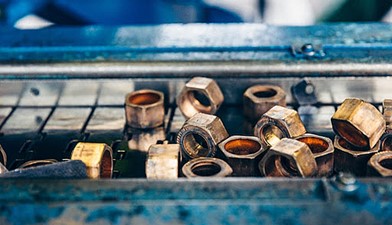 Mr. Giuliano Gnutti has become the sole owner of the Gnutti Group
2 March 2022
Fineurop Soditic acted as financial advisor to the entrepreneur Giuliano Gnutti in the purchase of 50% of Gnutti Cirillo S.p.A. from his brother Giordano and becoming the sole owner of 100% of the Group.
Founded in Lumezzane (BS) by the Gnutti family in 1951, the Group is the Italian leader in hot forging and machining of brass and other non-ferrous alloys, with applications in the industry and plumbing sectors.
The Group mainly composed by Gnutti Cirillo S.p.A. and Tiemme Raccorderie S.p.A. is active internationally also through subsidiaries in the U.S.A. and in several European countries.
The Gnutti Group employs 660 people and recorded a consolidated turnover of approximately Euro 200 million with an EBITDA of over Euro 30 million.
The leveraged buy out was supported by a pool of banks led by Intesa Sanpaolo, as Agent Bank, that together with: Banco BPM, BPER Banca, MPS Capital Services, Cassa Centrale Banca and BCC di Brescia provided acquisition and refinancing facilities.
Anima Alternative supported the acquisition, providing a long-term subordinated loan.
The deal consolidates the corporate governance of the Gnutti Group under the guidance of Giuliano and his son Alberto. It enables the Group to pursue its growing strategy and to further strengthen its presence on international markets.
All transactions