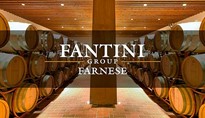 Platinum Equity acquired Farnese Vini from NB Renaissance
28 February 2022
Fineurop Soditic acted as financial advisor to the US private equity firm Platinum Equity in the acquisition of Farnese Vini from NB Renaissance Partners, the family of the co-founder Mr. Sciotti and other minority shareholders.
Mr. Sciotti reinvested alongside Platinum Equity and remains as Executive Chairman to lead the Company to its next stage of development.
Activity:
Wine production and distiribution
Founded in Ortona (Abruzzo) in 1994 by a group of wine entrepreneurs led by Valentino Sciotti and Filippo Baccalaro, Farnese is a leading Italian boutique winery, producing and distributing high-quality wines from six Southern and Central Italian regions to more than 80 countries worldwide through importers and distributors.
The Company generates 97% of revenues outside of Italy. Its main markets are Germany, Switzerland, Canada, the Netherlands, Belgium and Japan. Farnese sells both to the on-trade (restaurants, wine bars, hotels) and the off-trade (retail chains) channels.
Farnese posted 2019 revenues of over Euro 76 million, 97% of which generated by export and an EBITDA margin of around 23%.
UniCredit Group has provided finance to support this acquisition.
The deal, which represents Platinum Equity's second investment in Italy, allows the business to further grow organically and through prospective acquisitions.
All transactions