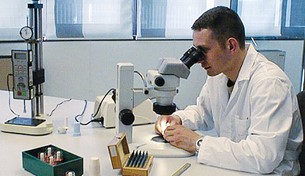 PM & Partners acquired Plastiape from Aksia Group and other shareholders
20 January 2022
Fineurop Soditic acted as exclusive financial adviser to the sellers in the sale of Plastiape to Italian private equity fund PM & Partners. The company's management team along with the founding families reinvested in the company as part of the secondary buy-out.
Sector:
Chemicals & Pharma
Activity:
Medical devices and packaging solutions
Established near Lecco in 1970, Plastiape is leading Italian player in manufacturing of medical devices and packaging solutions for the pharmaceutical and cosmetic sectors. The firm has facilities in Italy and Poland. It registered 2012 revenues in the region of €50 million, 70% of which generated by export, and employs 283 people. Aksia Group acquired a majority stake in Plastiape in 2008. PM & Partners will support Plastiape's growth as well as further international expansion.
All transactions