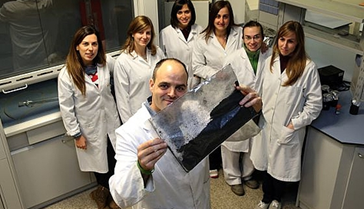 Private Equity firm Qualitas Partners acquires a stake in Avanzare
15 February 2022
Avanzare was founded 11 years ago by three scientists from the Chemistry Department at the University of La Rioja. The company currently manufactures 12% of the worldwide graphene.
Activity:
Nanotechnology-based materials
Avanzare is a supplier of high-performance nanomaterials, which provide nanotechnology-based solutions for its application in a wide range of products. Unlike most of its competitors, Avanzare generates recurring benefits and has a very solid financial position.
The graphene and nanomaterial sector is one of the most promising and with the highest expectations for growth in the upcoming years and is considered by the EU as a key material for the future of the European's industry competitiveness.
Qualitas' investment thesis is to make Avanzare become a benchmark in the sector by helping them bust their commercial approach and increase their sales on the basis of 11 years of R&D.
All transactions