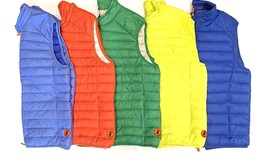 Progressio Investimenti III Fund acquired a 65% stake in Forest/Save the Duck
21 February 2022
Fineurop Soditic acted as exclusive financial advisor to the shareholders of Forest in the sale of a 65% stake to the private equity firm Progressio SGR. Forest has been valued at around Euro 65 million. The Vendors are Marina Salamon, who acquired a 51% stake in Forest in November 2014, via her wholly owned company Alchimia S.p.A. and the CEO Nicolas Bargi who will partner with Progressio retaining the remaining stake in the Company.
Sector:
Consumer & Retail
Activity:
Animal free puffer jackets
Established in 2011, Forest is the first brand of 100% animal free puffer jackets, and a leading producer of animal-free clothing under the Save the Duck brand. Forest is currently present in 29 countries, mostly in Europe, with Germany in the lead, followed by Benelux and Scandinavia, thanks to a selected network of wholesale stores. It reached an export rate of above 50%. Forest generated 2017 sales of Euro 31,5 million, with an EBITDA margin of 23% and is expected to double revenues in the next three years. Progressio will support the development of a monobrand network; in the mid-term it will open stores starting from Milan and followed by the main international fashion destinations such as New York, London and Tokyo.
All transactions