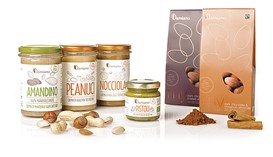 Progressio SGR acquired a majority stake in Damiano S.p.A.
25 February 2022
Fineurop Soditic acted as financial advisor to the private equity firm Progressio SGR in the acquisition of a majority stake in Damiano S.p.A.
Activity:
Production and sale of organic almonds
Established in Terranova (Messina, Sicily) in 1964, Damiano is engaged in the production and sale of organic almonds, other organic dried fruit and derived products such as nut butters and spreads addressed to industry-processing companies, retail-specialized shops and large scale retail trade.
Damiano employs around 80 people and posted 2018 sales of approximately Euro 45 million, generating over 80% of its revenues abroad.
The Company growth strategy aims at consolidating its position in international strategic markets such as USA and France where Damiano already has production and logistic facilities.
It will also strengthen its historic partnerships and develop new collaborations with important food players.
Progresso will also support Damiano's build up strategy in order to widen its product offering.
All transactions