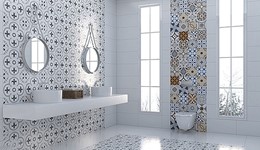 Progressio SGR sold 100% stake of Rondine Group to the Turkish company Seramiksan
20 January 2022
Fineurop Soditic acted as exclusive financial adviser to private equity fund Progressio SGR in the sale of the entire stake in Rondine Group to Seramiksan.
Activity:
Porcelain stoneware tiles
Established in the ceramic's district of Reggio Emilia in 1961, Rondine is a leading industrial Group active in the production of porcelain stoneware tiles for floors, walls and skirtings, with over 100 collections and 4 main brands: RHS, Fontana Bismantova, Sadon and Maioliche dell'Umbria. In 2012, Rondine reported sales of around €55 million and currently employs 286 people. Seramiksan, headquartered in Turkey, is a leading player in the porcelain stoneware tiles business. Seramiksan will support Rondine's expansion into international markets.
All transactions