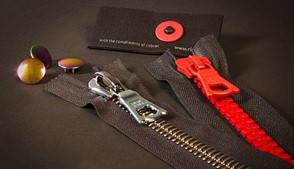 Riri Group acquired Amom creating a single centre of excellence in the high fashion accessories
2 March 2022
Fineurop Soditic acted as exclusive financial advisor to the Swiss Group Riri, backed by Chequers Capital, in the acquisition of Amom.
Activity:
Fashion accessories
Based in the Tuscan high-fashion district, Amom has been manufacturing for over 60 years metal trimmings, fashion jewellery and accessories for the shoes, leather and clothes sector.
The addition of Amom to Riri Group has allowed for a broader offer of new materials: besides zamak, brass, steel and aluminium, its range now includes also silver, bronze, wood, precious and plastic materials.
The merger of Riri and Amom has resulted in the creation of a specialised cluster for high-end accessories.
The acquisition enables Riri to the consolidate its position in the luxury accessory sector, which represents a significant add-on to develop new skills and production with an extended offer now including bijoux.
Riri Group, a leader in the production of top quality and luxury zippers and buttons will combine four brands: Riri (zippers); Cobrax (rivets and buttons); Cobrax Metal Hub (metal components); Amom (accessories and bijoux).
The acquisition is in line with Riri's strategy to create a single centre of excellence involved in designing, developing and manufacturing high fashion accessories.
All transactions