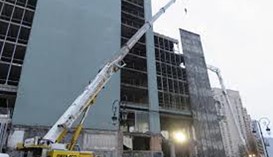 Secondary LBO, with Capital Croissance, Amundi, EdRIP and Siparex
1 February 2022
Inspirit Partners advised on secondary LBO with Capital Croissance, Amundi, EdRIP and Siparex.
Transaction:
Private equity exit
Sector:
Building & Real estate
Activity:
Abestos removal
Snadec provides sanitation and asbestos removal services. The company offers waste treatment, septic tank emptying, pipes and drains unblocking, cleaning and inspection, disinfection, and rat and pest control services. The company was founded in 1977 and is based in Cagnes-sur-Mer, France.
All transactions