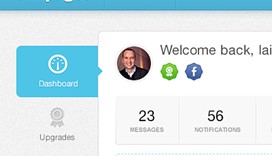 Skillpages secures $9.5 million investment
20 January 2022
Goodbody acted as private equity fundraiser.
Transaction:
Capital raising
Activity:
Skill - based netwroking platform
SkillPages Holdings Limited operates a skill-based social networking platform that connects people with skills to those that need them. The company's online platform provides a way to its users to get found by people who need their skills, as well as to find people who have the skills they need. Its members include lawyers, gardeners, engineers, plumbers, dog walkers, musicians, architects, artists, teachers, photographers, and accountants. The company was founded in 2008 and is based in Dublin, Ireland. As of February 2, 2015, SkillPages Holdings Limited was acquired by Bark.
All transactions