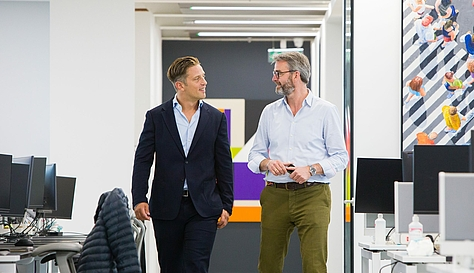 South African Incubeta acquires global marketplace expert Maze-One
2 March 2022
Incubeta today announced that marketplace agency Maze-One will be joining the Incubeta family and expanding its global employee roster by 50+ talented experts. This acquisition will position Incubeta as leading experts in the marketplace space, helping clients upgrade their growth within current markets and expand internationally. Driving business growth for brands via marketplace management and consultancy, Maze-One champions the growth narrative and will only bolster Incubeta's digital commerce capabilities and enhance its durability as a growth partner.
Country:
South Africa - Netherlands
Activity:
Marketplace agency
Incubeta Group CEO, Lars Lehne, shared his thoughts: "This is a valuable acquisition allowing us to gain additional control over the customer journey. We now have even more capability to upgrade the growth of customers on the retail side. This opens up a whole new world of services and products for our clients. It is also a testament to our continued expansion as we seek to provide the most innovative and complete offering to our clients,"
Tim van der Bilt, Maze-One's founder and CEO shared his thoughts: "By joining Incubeta, we are able to take our business to the next level and access world class digital marketing capabilities. Our customers will benefit from the expertise that the team at Incubeta brings to the table."
Maze-One will be incorporated into the Incubeta brand and Tim van der Bilt will continue to lead the company as its CEO.
Maze-One is a full-service marketplace agency, working closely with clients to drive success for their business. Both in vendor and seller accounts. Its focus is helping brands to build sustainable, profitable relationships with Amazon and other marketplaces. Maze-One drives business growth for brands via marketplace management and consultancy, protects brand IP and enables its clients to expand internationally. With offices in Amsterdam, Copenhagen, London, Stockholm, and Oslo, Maze-One services over 140 clients in 8 countries.
Incubeta is a marketing partner built specifically to help businesses upgrade their growth. An international team of experts in marketing, technology, data and creative, Incubeta are a team of over 440 creators, thinkers, makers and doers.
Present in 18 offices worldwide, Incubeta is a market leading specialist that uses the power of digital to unlock and amplify business growth potential through bespoke, localised digital solutions with global expertise. With 20+ years of experience inthe digital space, Incubeta puts the ownership and control of the customer experience back in the hands of the advertiser.
All transactions