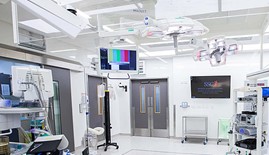 SSC unveils €12 million in funding round
25 January 2022
Goodbody was responsible for tax based equity fundraising.
Company:
Sports Surgery Clinic (SSC)
Transaction:
Capital raising
Activity:
Sports-related injuries treatment
Sports Surgery Clinic, located on Northwood Avenue, Santry, Dublin is a state of the art private hospital spanning 12,500sq.m, dedicated to orthopaedics and sports medicine. Launched in 2007 SSC introduced world class facilities and treatment in the areas of joint replacement surgery, spinal surgery and sports injuries to Ireland. From initial consultation to treatment and rehabilitation, all services are provided under one roof ensuring the time spent injured is kept to a minimum.
All transactions