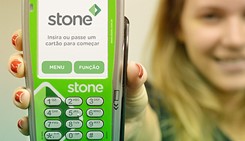 Stone acquires 100% of Elavon
1 February 2022
RGS Partners acted as financial adviser to Stone on the acquisition of Elavon do Brasil.
Sector:
Financial services
Activity:
Payments solutions provider
Founded in 2012, Stone Pagamentos S.A. is a credit card payments solutions provider, controlled by Arpex Capital, a private equity firm with Jorge Paulo Lemann as a partner.
Elavon do Brasil, was previously held by Citibank and U.S. Bancorp, and was the fourth largest payments solutions provider in this sector that processes over R$ 1 trillion per year.
All transactions