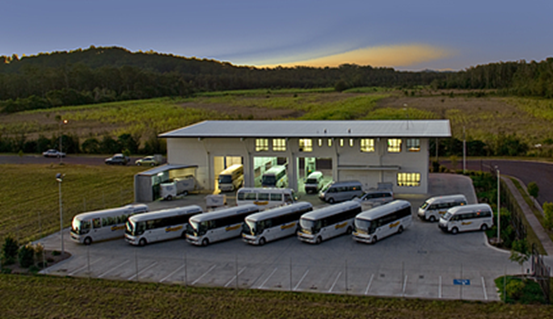 Sun-Air Bus Service acquired by Con-X-ion (CXN Transport Pty Ltd)
25 January 2022
Divest Merge Acquire advised the owners of Sun-Air Bus Service in their successful sale to Con-X-ion (CXN Transport Pty Ltd). Sun-Air had been operating for 24 years providing around the clock airport shuttle services. It's owner Peter Bayne was looking to retire. Divest Merge Acquire was brought in by Sun-Air's accountants, (now a part of Kelly+Partners Group). Con-X-ion, itself operating 20 years, had emerged as a direct competitor through organic growth and acquisitions. During marketing, Con-X-ion was the standout buyer among almost 50 contenders. Extensive financial analysis was conducted to model the performance of the merged group and the transaction proceeded smoothly according to a win-win formula. The merger has proved to be very successful.
Company:
Sun-Air Bus Service
Sector:
Leisure & Hospitality
Activity:
Airport shuttle services
About Sun-Air Bus Service
Sun-air bus service is a provider of airport shuttle transfers for Sunshine Coast visitors and local residents, servicing the Sunshine Coast Airport an  Brisbane Airport, together with offering Sunshine Coast day tours and charters.
About Con-X-ion (CXN Transport Pty Ltd)
Con-X-ion Airport Transfers is a well-established and respected ground transport business providing airport, theme park and city tour transfers nationwide.  With over 20 years of experience in providing reliable and friendly service, Con-X-ion offers guaranteed door to door pick up and drop off for all customers.  Services Brisbane Airport, Gold Coast Airport, Sunshine Coast Airport, Townsville Airport, Sydney Airport and Melbourne Airport.
All transactions