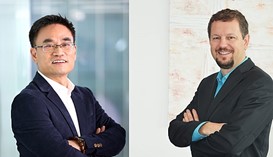 Swiss Hocoma merges with Hong Kong based DIH International
1 February 2022
Blacktrace advised on the merger between DIH International and Hocoma which formed global rehabilitation unit within DIH International.
Company:
DIH International
Country:
Hong Kong - Switzerland
Activity:
Medical movement therapy devices
Switzerland based Hocoma, founded in 1996, is a medical technology company that develops innovative therapy solutions working closely with leading clinics and research centers. Hocoma is the global market leader for the development, manufacturing and marketing of robotic and sensor-based devices for functional movement therapy. The company was founded by the electrical and biomedical engineers Gery Colombo and Matthias Jörg and the economist Peter Hostettler. Today, Hocoma has over 160 employees who work in the headquarters near Zurich and for the subsidiaries in the USA, Singapore and Slovenia. Being a truly international company, the firm employs 25 different nationalities. DIH International was founded with the mission to transform millions of lives and inspire caregivers and patients through leading intelligent products & systems and to enable participative & personalized integrated care from hospital to community and home via cloud-based smart networks and applications. Focusing on improving functions and performance and enhancing medication safety and efficacy, DIH is aspired to be a premier technology & application platform leader in Rehab & Sports Medicine (RSM) and Intelligent Medication & Supply (IMS) businesses, enabled by passionate teams working around the globe from San Diego to Seoul and from Amsterdam to Hong Kong. Within its rehabilitation division, DIH International has already merged with the Dutch companies Motekforce Link, a global leader in virtual rehabilitation, and FysioRoadmap MRS, a leader in web-based clinical programs and data integration. Hocoma CEO Gery Colombo and Motekforce Link CEO Barry Hes will lead the newly formed global rehabilitation unit within DIH International.
All transactions