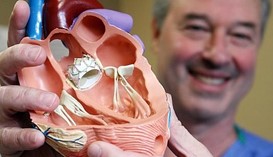 Symetis acquires 100% of Acurate
2 February 2022
RGS Partners advised Symetis on the acquisition of Acurate. The acquisition made by Symetis will allow the company to extend its reach and expand the treatment offerings for patients with aortic valvular heart disease worldwide.
Country:
Brazil - Switzerland
Activity:
Medical device manufacturer
Symetis SA, currently owned by Boston Scientific, is the leading European medical technology company specializing in the development, manufacturing and marketing of innovative, minimally invasive heart valve replacement devices.
Acurate is a Brazilian company that produces surgical instruments, responsible for the manufacturing of one of Symetis´ major product lines.
All transactions