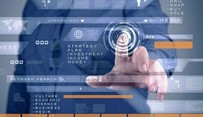 TA Associates-backed LIST S.p.A. invested in IT Software S.p.A.
25 February 2022
Fineurop Soditic acted as financial advisor to LIST S.p.A., a developer of software solutions for the financial industry, in the acquisition of a majority stake in IT Software S.p.A.
Company:
IT Software S.p.A.
Activity:
Provider of fintech solutions for global financial institutions
Established in 1993, IT Software is a fintech company providing solutions for global financial institutions.  IT Software, with its subsidiaries The Technancial Company, and Exocet is recognized as leading global provider in the fintech and, more specifically, the regtech space
The Group designs and develop cutting-edge solutions for real-time risk management and surveillance, market data distribution, and trading. Under the brand names of EasyTrade® and JANUS™, these solutions are adopted by front-office, middle-office, risk and compliance functions of Sell Side and Buy Side institutions operating on the global markets.
IT Software is headquartered in Milan, and has development, support and sales teams in Milan, London, Hong Kong, Chicago and Singapore.
Today the IT Software group has clients in over 10 countries among Tier 1 global banks, brokers, investment banks, private banks, online banks and exchanges.
This acquisition will enable LIST to enhance its international presence and capabilities, which will play an important role in the international expansion of the Group.
All transactions