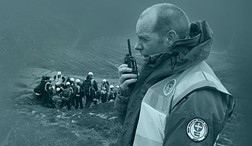 Tetra Ireland's debt problem
21 February 2022
Goodbody acted as adviser to the Board of Tetra on debt restructuring.
Transaction:
Capital raising
Activity:
Critical communication network operator
TETRA Ireland is an Irish company that owns and operates the National Digital Radio Service (NDRS). TETRA Ireland was appointed by the Department of Finance to build and operate the NDRS following a competitive tender process undertaken in 2006. The mission is to deliver a National Digital Radio Service that offers customers the best mission-critical communications solution. The NDRS is a purpose-built secure digital mobile radio network developed, using Terrestrial Trunked Radio (TETRA technology) to meet the needs of Security, Fire & Safety, Health, Government & Public Service agencies.
All transactions